Covid-19: Runtown is giving out 10 million on twitter, join the trend here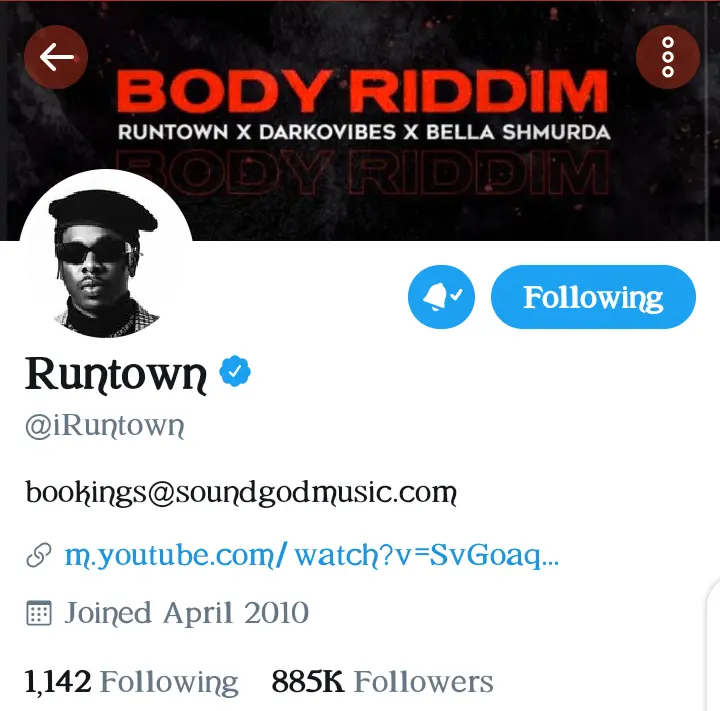 Following the outbreak of Coronavirus across the world and major cases in Europe, Nigeria has suffered a spread of 51 positive cases of Covid-19 across the nation and one death case as a result of this pandemic virus.
The FG and other social groups has asked citizens to stay at home, shutting down all social gathering, churches, Mosques, club, bar and any gathering exceeding 20 persons.
Our celebrities have been doing a great job by sensitising us about the spread of Covid-19 and are therefore advising us to stay at home.
Runtown and many other celebrities have decided to help the needy by sending them money so they can manage the situation while staying at home.
Runtown has started sending 10m worth of cash to his followers on twitter. Some persons so far have received 25k, 20k, 21k in random.
The good news is that, He is still giving out more today. His tweets and some screenshots of the giveaway below;
"HOPE EVERYONE IS STAYING SAFE. TIMES ARE EXTREMELY TOUGH AND I AM CERTAIN THERE ARE PEOPLE WITH NO MONEY TO STOCK UP ON SURVIVAL ESSENTIALS . WILL BE GIVING OUT 10 MILLION NAIRA TO THIS CAUSE. KINDLY DROP YOUR ACCOUNT DETAILS"
"NOTE: OBVIOUSLY 10 MILLION NAIRA WOULD NOT GO ROUND, SO IF YOU HAVE OTHER MEANS TO SUSTAIN YOURSELF, RESPECTFULLY DON'T SEND IN YOUR ACCOUNT"
PLEASE AND PLEASE ONLY IF YOU LACK ,THESE THINGS ARE SPIRITUAL YOU KNOW
PLEASE WHEN YOU RECEIVE AN ALERT ,SHARE WITH NEIGHBORS IN NEED ,THANK YOU