Immediate lockdown to commence in Nigeria again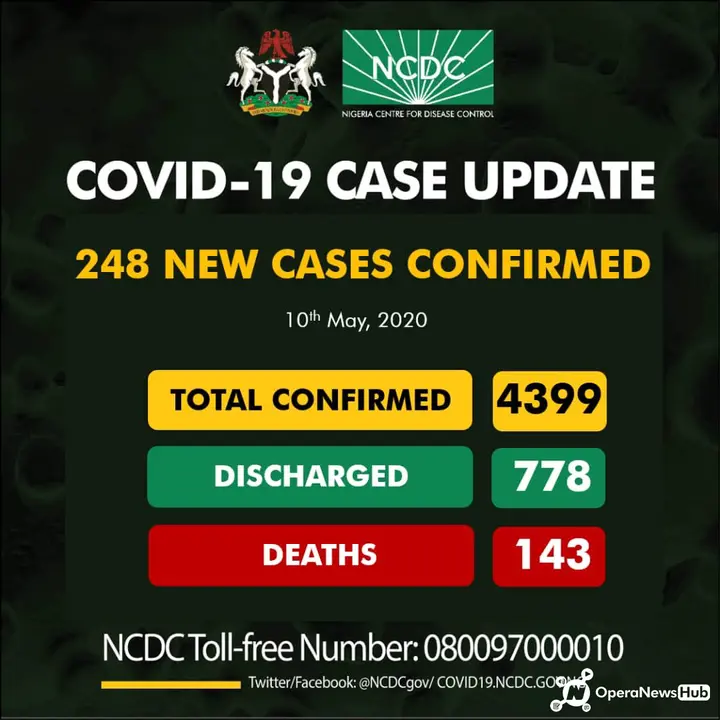 Countries like Ghana and South Africa experienced a surge in the number of confirmed cases of the COVID-19 pandemic after they relaxed the lockdowns in their countries. They are still battling with the disease. Nigeria followed suit a week ago in a bid to restart her economy.
On May 4, Nigeria's Federal Government eased the lockdowns she imposed in Lagos and Ogun States as well as the Federal Capital Territory, and since then people have gone about their usual businesses with little to no regard for social distancing. The instruction most people have obeyed so far is the use of face masks in public.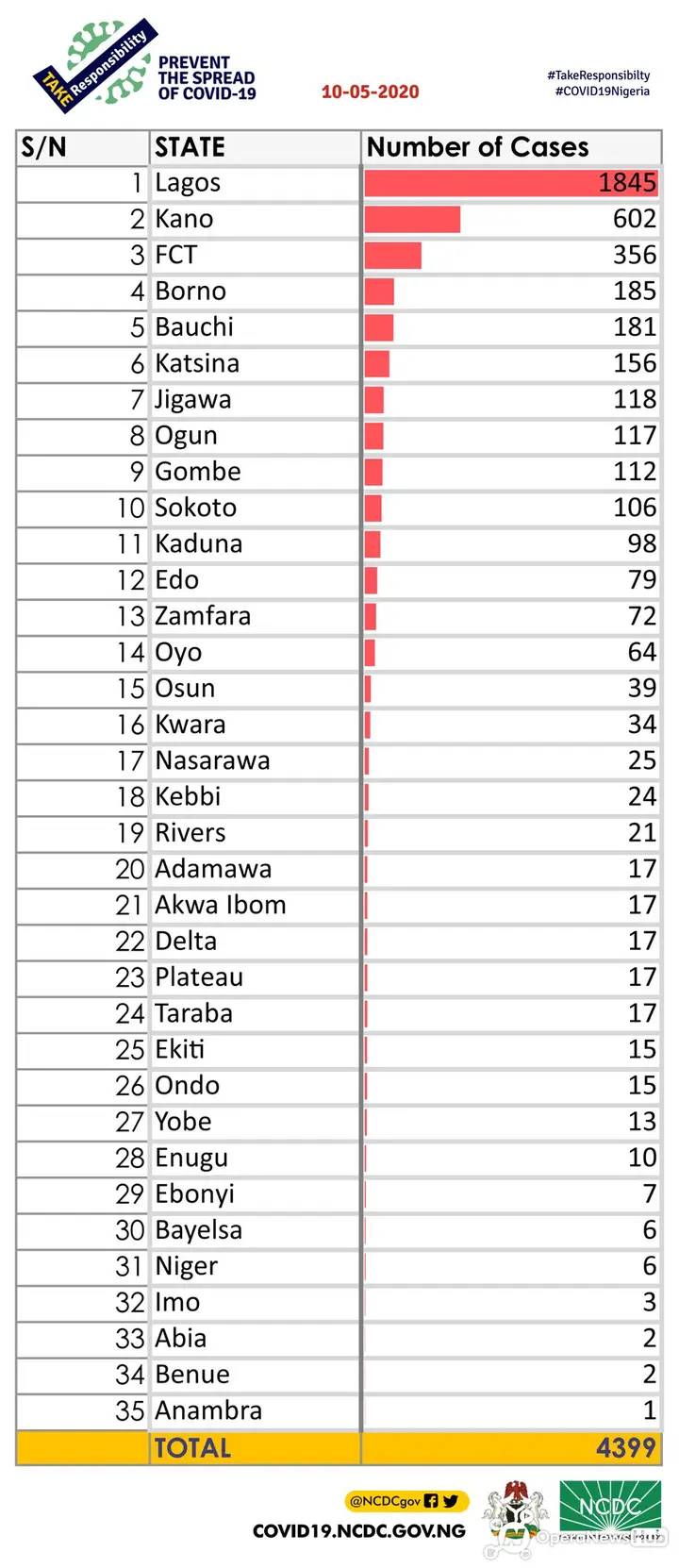 Expectedly, the number of new positive cases aren't diminishing. As at Monday, 11 May, Nigeria has recorded 4,399 confirmed cases of which 778 have recovered, although, there have been about 143 deaths.
The relaxed lockdown in those States will continue for another week before the whole situation is assessed. However, given the degree of contagiousness of the disease, there are fears that so many people would have been infected by then. Should that happen, then I think the government would have to adopt stricter measures and that means tightening the lockdown. This time around it could be nationwide. The reason for that isn't far-fetched.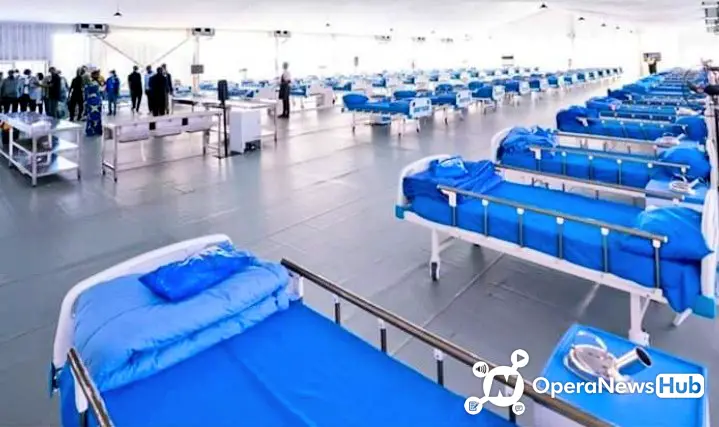 Isolation centres and bed spaces in Nigeria may not be able to accommodate the growing cases of the disease. Also, there aren't enough medical professionals and medical facilities to handle an upsurge. You should know what'd happen when we are unable to treat positive cases. That would leave us in an extremely bad state.
It's been said that the decision to ease the lockdowns was really premature, but did the government have much choice? Muhammadu Buhari, the country's President, noted that Nigeria does not have resources for a long-term lockdown.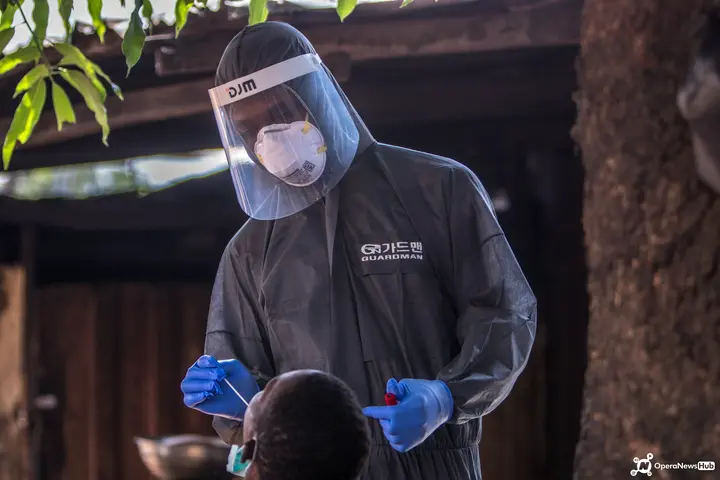 Presently, we are caught between a weak economy and a sickly health sector which is combatting a deadly virus. And that is very, very sad. Nigeria cannot afford the full impact of a sustained lockdown while waiting for a vaccine. But if the health situation in the country worsens, the Federal Government may have no other choice than to impose a lockdown to minimize the spread.. a nationwide shut down this time around.
How I Slept With 10 Men While Being Initiated – 19-Year-Old Girl Who Joined Cult Confesses In Edo
Blessing David, a 19-year-old girl and a cult leader known as the Marine Girls, revealed on Thursday that she had slept with 10 men since she joined the group, The PUNCH notes.
The woman, who was initiated along with other girls, said that sleeping with the men was part of the initiation rites.
She said this at the headquarters of the Edo State Police Command in Benin City, when Police Commissioner Johnson Kokumo paraded 15 armed robbery suspects, six cultists, three kidnappers and four murder suspects.
The cultists paraded were three young girls who were said to be Marine Girls.
Blessing told PUNCH Metro that she had joined the party in 2019.
"Blessing David is my word. Last year, I was accepted into the cult. I slept with 10 people as part of the initiation process, "she said.
Another 16-year-old girl, Ada Emeka, said she was sleeping with 10 men as part of the initiation rites.
The CP said two alleged armed robbers had been killed by command operatives in the early hours of Thursday.
"The eight-man robbery gang operating in the Amagba region of Benin City robbed 13 homes, wounding victims with machetes and other weapons during the operation that began about 12 a.m. on Thursday and lasted until 3 a.m. They were engaged in a gun duel by the police and two of them were killed in the process, "Kokumo said.
One of the victims, who gave his name simply as Eghosa, said that he was sleeping with his wife in the bedroom when he unexpectedly saw torch lights pointed at them.
He said, "The thieves removed the window and used blocks to hit the door protector repeatedly before it gave way. They walked into our house, gathered the money available, wounded my mother and my newborn baby with machetes, and smashed my wife's iPhone on the wall when it became clear they couldn't make use of the phone.
"When they left my place, they robbed about 13 other houses until the guards and the police called. Once the police arrived, they began to exchange bullets with the robbers. Two of them were killed and one of them was captured. This one was the one who took the iPhone of my wife.
Billionaire, Ned Nwoko Reacts After Journalist Accused Him Of Belonging To A Cult Group
Billionaire businessman and philanthropist, Prince Ned Nwoko has paid N2billion damages for the defamation of a character claim against journalist and online publisher Azuka Jebose Molokwu.
It comes after the reporter accused the businessman of belonging to a cult group.
This is set out in the notice of summons received from the High Court of Effurun, Delta State on behalf of Nwoko by its lawyer, Ikhide Ehighelua and Co, dated 13 July 2020.
Also joined in the suit No. EHC 99 as the second defendant is Prince Chukwunonso Nwoko, who was listed as employer and supporter of the first defendant, Jebose, a native of Onicha-Ugbo, Aniocha North Local Government Area, Delta State, resident in the United States of America.
According to the suit, both defendants made extremely diffamatory publications in a variety of online blogs and other social media outlets "calculated to the the claimant's calculation" and to damage the public's credibility.
This alleged that the malicious publications had proceeded unabated against the complainant, despite the warnings from his lawyers to the defendants.
Nwoko 's Counsel also argued that the first defendant had publicly declared on the social media that the notices would not dissuade his defamatory publications, triggering legal action.
The plaintiff also demanded in his favor, before the court, "public apology for publication by the defendants in at least two national daily newspapers circulated in Nigeria and on social media sites," as well as an order of perpetual injunction prohibiting the defendants from making any more diffamatory publications against him.
Face Of Ex-DSS Operative Who Impregnated His 16-year-old Daughter In Rivers (Photo)
The identity of a man who had the carnal knowledge of his underage daughter and impregnated her was exposed.
Former DSS officer Eromosele Mahmud, 47, confessed to the police after he was arrested in Rivers State for allegedly impregnating his 16-year-old daughter after five years of rape.
The defendant, a single parent and the father of three of them from the Esako West Local Government Area of Edo State, but resident in Port Harcourt, admitted to having been raped since she was 12 years old.
Eromosele, who said that he did not know what forced him into the crime, begged that his daughter's two-month pregnancy should be nurtured before delivery, adding that he had not subscribed to abortion.
He admitted that his daughter had come to enjoy the incestuous affair, and even forced herself on him.
He said, "This is a war I've been trying to fight over the years, and it seems to be a lot bigger than me. I do not withhold any evidence or reality as far as this case is concerned. When this is the only way my daughter will be released if I go to jail, then it's a positive thing. My joy is that even now, when I talk to you, I am relieved.
"I don't rape her regularly; it happens once or twice in a year; she used to be very cooperative, even when I don't want it, she tries to force herself on me."
On her part, the victim said each time she protested against her father's act, he would maltreat her and stop paying her school fees and also punish her.
She stated, "It was my father who impregnated me; he started having sex with me when I was 12-year-old till now.
"The first time he came and lay with me on the bed, when I tried to scream, he told me to shut up that my mates were doing the same thing and anytime I refused to allow him, he would not buy anything for me and he would refuse to pay my school fees."
The state Police Public Relations Officer, Nnamdi Omoni, said the suspect would be charged once investigation was concluded.