See 9 Nigerian Celebrities and 4 politicians who associated with hushpuppi before he was arrested
See 9 Nigerian celebrities and 4 politicians who associated with hushpuppi
Early in the month of June, on 10th of June to be precise. The United Arab Emirate police of Dubai carried out an intensive operation termed "fox hunt 2". The operation was well organised and accompanied by the United Bureau investigation, FBI and the United states secret service. A total of six raid was carried out and the suspect arrested was one M Ramon Abbas, popularly known as hushpuppi.
Hushpuppi who is known for flaunting luxury cars and mansions on instagram claiming to be a hard working business man was arrested alongside his accomplices on the 10th of July for several fraudulent activities.
Hushpuppi who is based in Dubai was apprehended by the FBI through his google account. He was later transferred to the united state authority for further investigation and prosecution.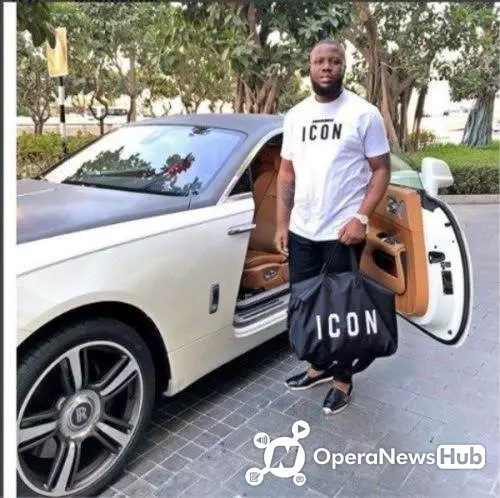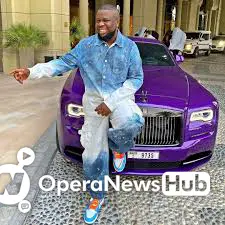 Mr Ramon Abbas has been a real big topic on Instagram and other social media networks and news channels all over the world following several allegations laid on him and his crew for stealing company money and also from individuals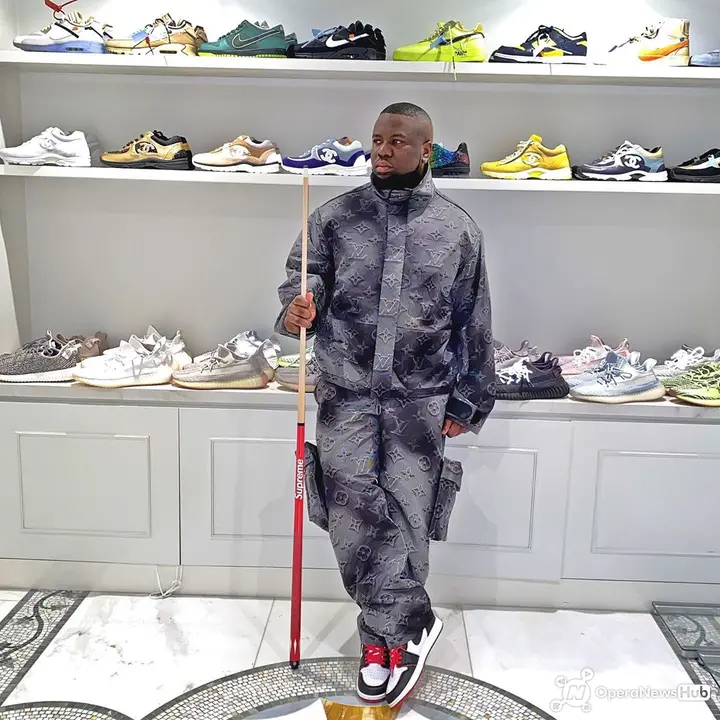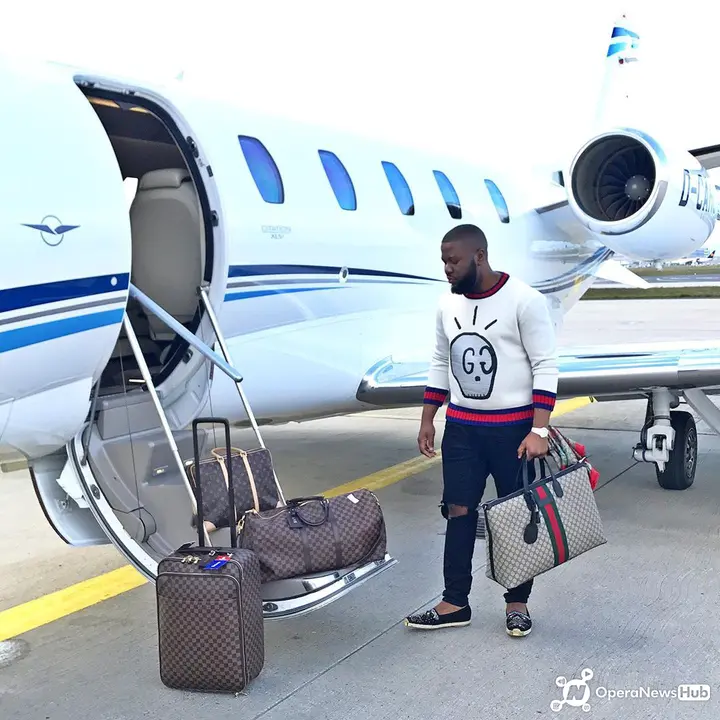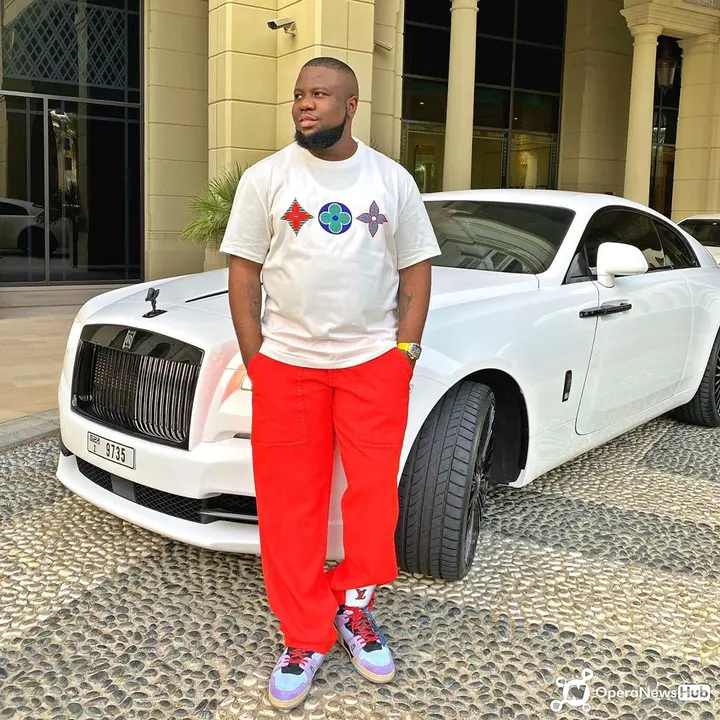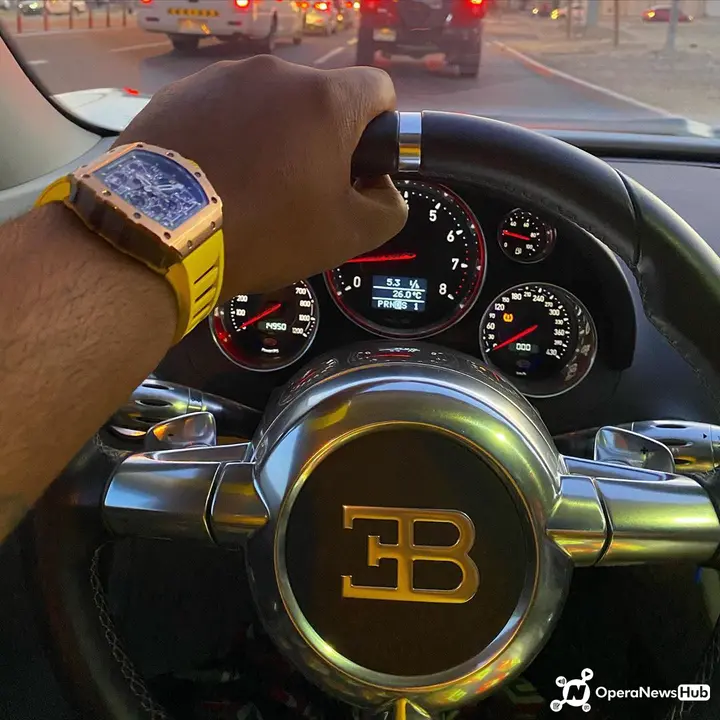 Hushpuppi owns exotic and latest cars worth more than $9 million dollars, plenty houses built with the latest and most expensive building materials.
Hushpuppi also got a side nickname gucciman because he wears the latest designs from gucci and flaunts it on social media. He wears fancy and expensive wrist watches and other kind of jewelries.
With all of these many exotic cars, mansions and flamboyant lifestyle that he exposes to the whole world, hushpuppi has never for once talked about his business or how he became this rich.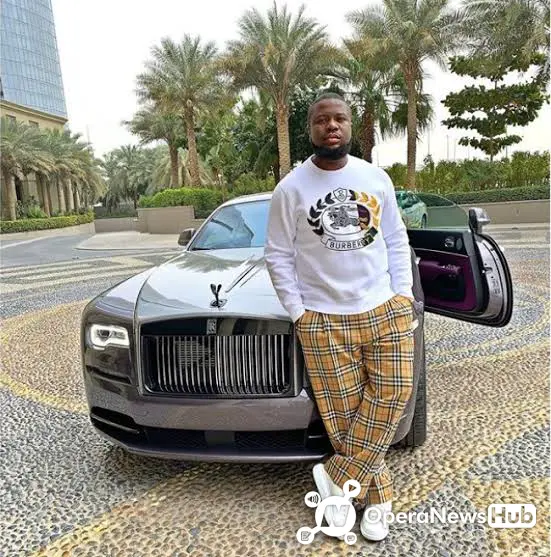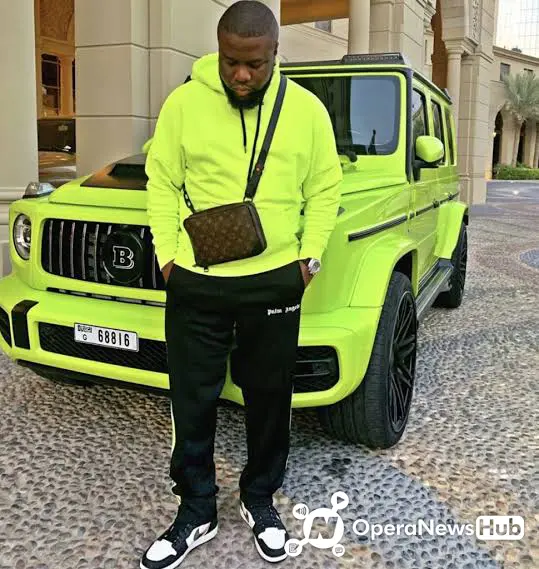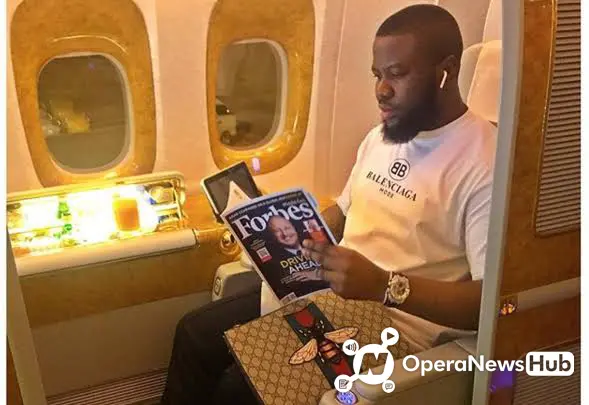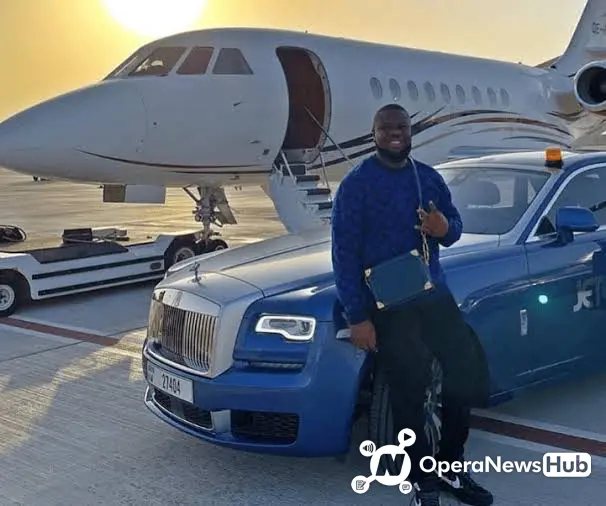 Hushpuppi is of course a celebrity and he flaunts his wealth everywhere he goes, from one country to another.
Before the Dubai police apprehended hushpuppi and his gang, he had several contacts and meetings with top Nigerian celebrities on different occasions and in different parties and countries.
9 Nigerian celebrities that associated with hushpuppi 
1. Peter Okoye
The Psqaure duo, Peter Okoye eas once spotted with hushpuppi. They had fun in a beech party, took photos together.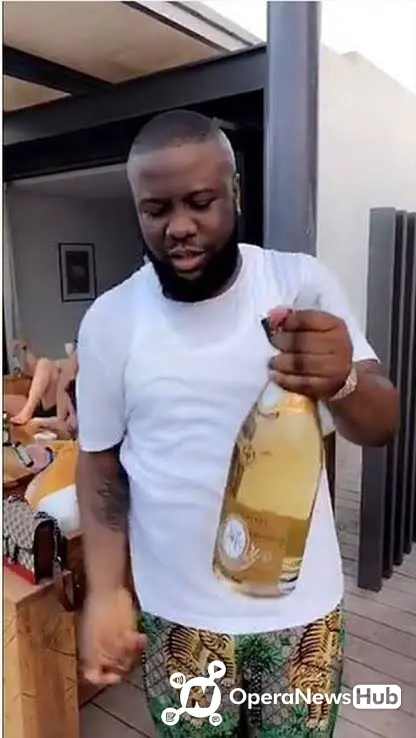 2. WIZKID
Hushpuppi was also spotted with Wizkid in Dubai.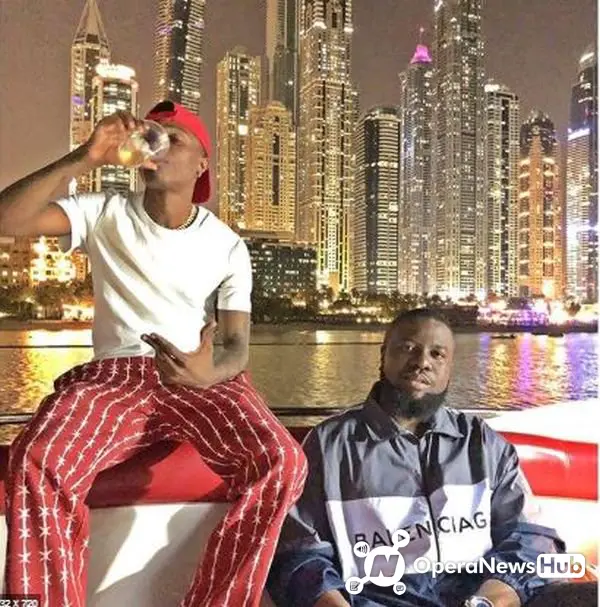 3. Daddy Freeze
Raymond invited OAP to a dinner in his home in Dubai, United Emirates they had lots of fun together where they dined and wined together. It all looked like a small party.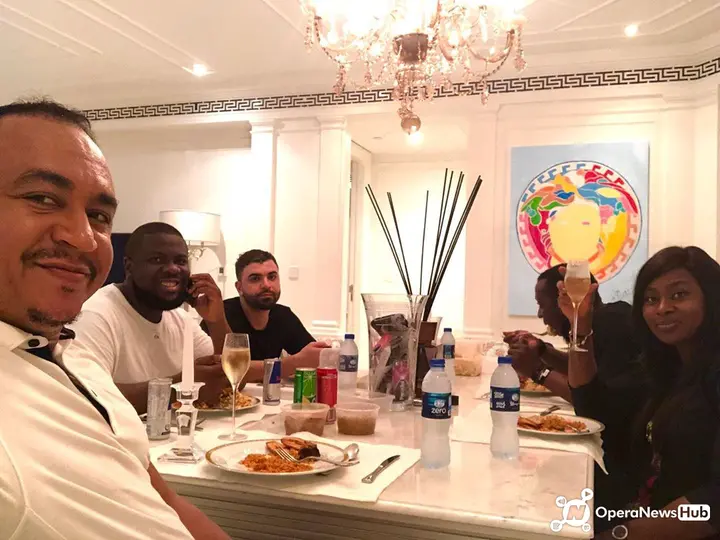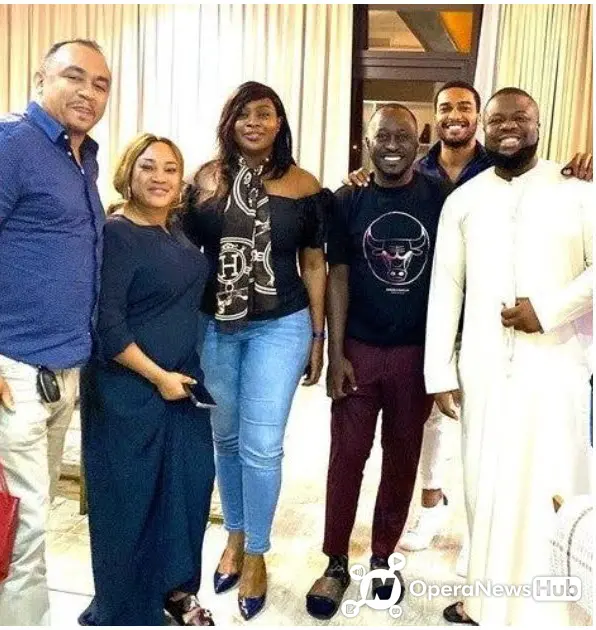 4. Alex Iwobi
Alex Iwobi is a young professional footballer from Nigeria who previously played for Arsenal FC and is currently seeking his trade with Everton FC. He was shopped in the U.A.E. along with Abbas.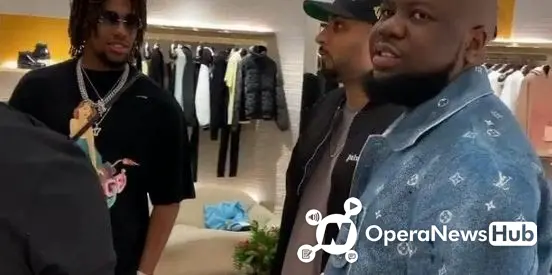 5. Davido
Raymond was present at the wedding of his elder brother in Dubai and took pictures with David and some of his family members. He hurled $100 bills at a pair while they were spinning.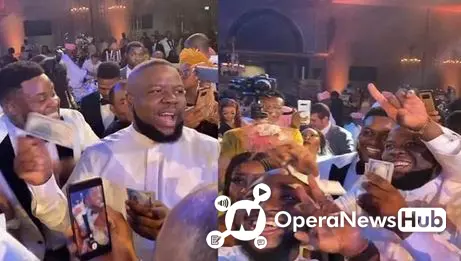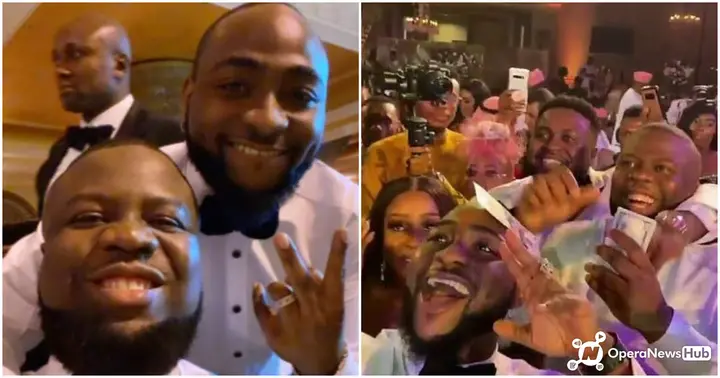 6. Benjamin Mendy
Mendy is a left-over Manchester City who was a very good friend of Abbas's. He once sent him a signed jersey and made contact after several months of being friends with the Instagram social media app.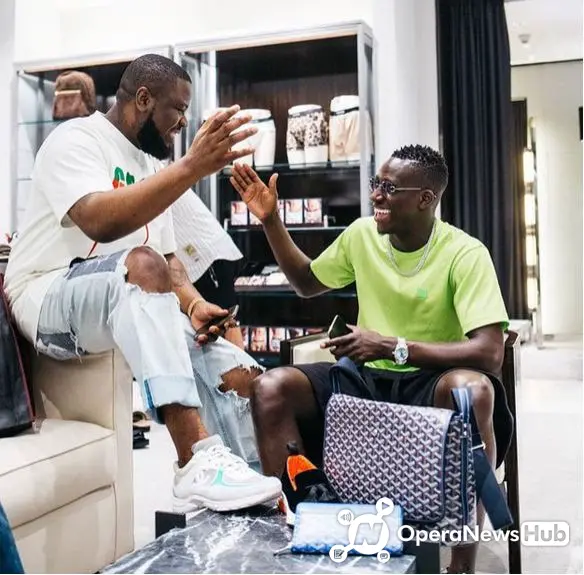 7. Lasisi Elenu
Lasisi is a Nigerian social media comedian and skit maker, seen with Raymond Abbas, now arrested.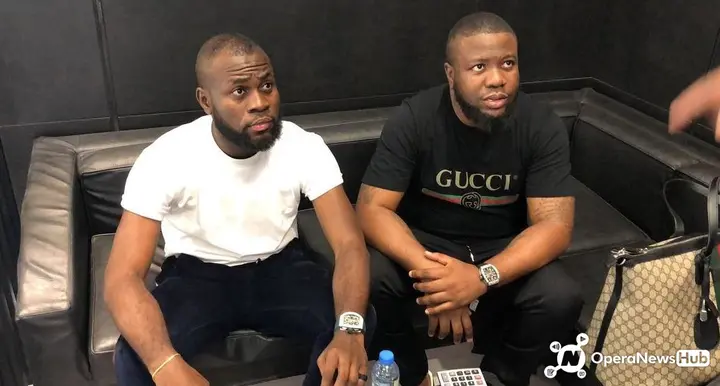 8. Mompha
Another flamboyant big boy in Nigeria's social media, Mompha, was once a very close friend of Hushpuppi's before he fell out of some disagreement. They were spotted spending time together a few times. Mopha was brought to justice by the EFCC for committing fraud, his case remains before the court.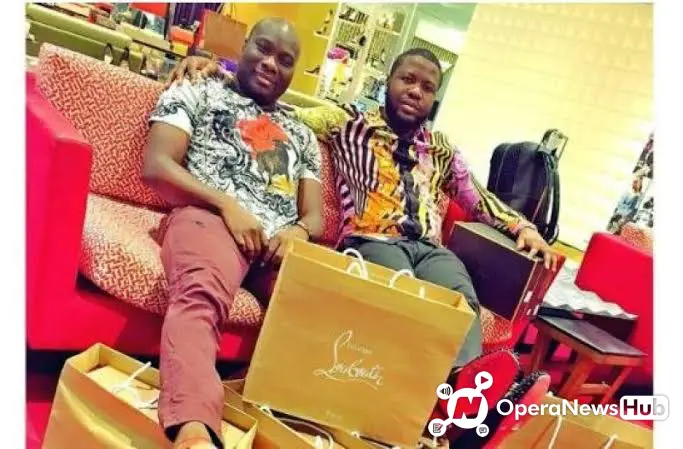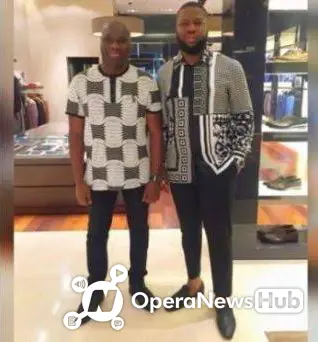 9. Tammy Abraham
Hush took a picture with Chelsea forward Tammy Abraham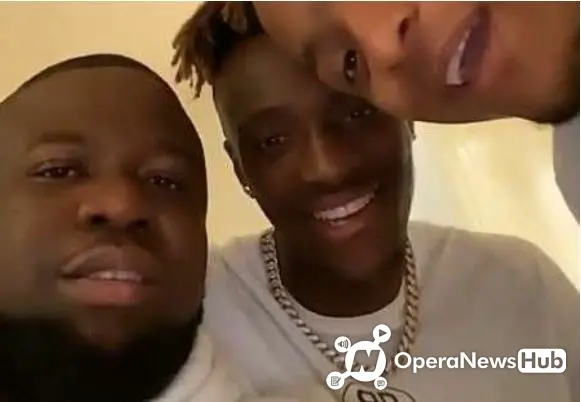 4 Nigerian Politicians who associated with hushpuppi 
Below are photos of known Nigerian Politicians that had public contact with him
10. Dino Melaye
Nigerian controversial politician and Former Senator representing Kogi West in the Nigerian senate, Dino Melaye shared some photos from the birthday party he threw in Dubai, U.A.E.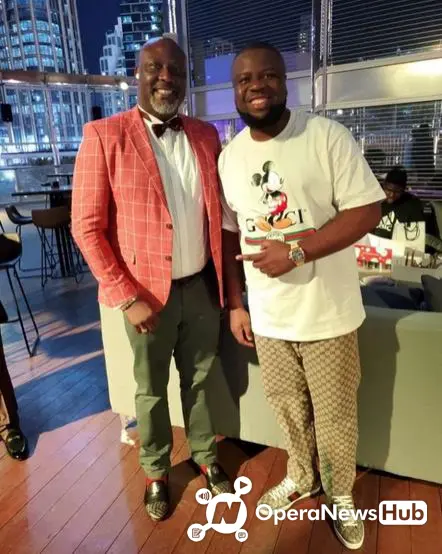 The birthday party had many Nigerians home and abroad in attendance most notably the Instagram celeberity Abbas Hushpuppi.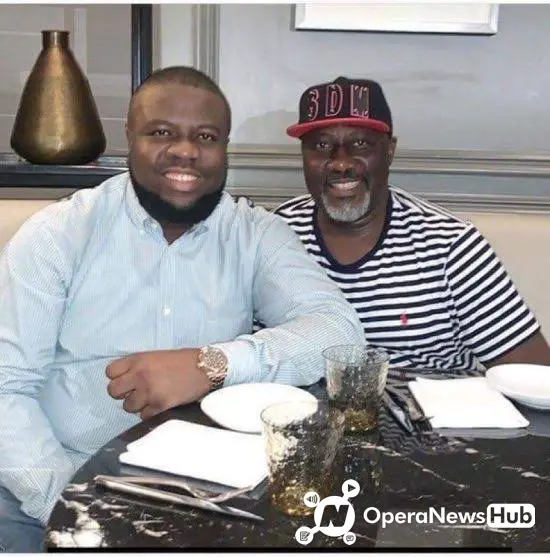 11. Bukola Saraki
Former President of the Nigerian Senate, who was also the two-time governor of Kwara State, Bukola Saraki, was among those who had been associated with a notorious cyber criminal. He publicly denied any alleged involvement.
12. Yakubu Dogara
Dogara was the former Speaker of the Nigerian House of Representatives, and Yakubu Dogara was among those who attended a birthday party hosted by former Senator Dino. He posed for a picture with Hush, too.
13. Atiku Abubakar:
Hushpuppi was once pictured in U.A.E with former Nigerian vice President and former PDP presidential candidate of the People's Democratic Party (PDP), Atiku Abubakar.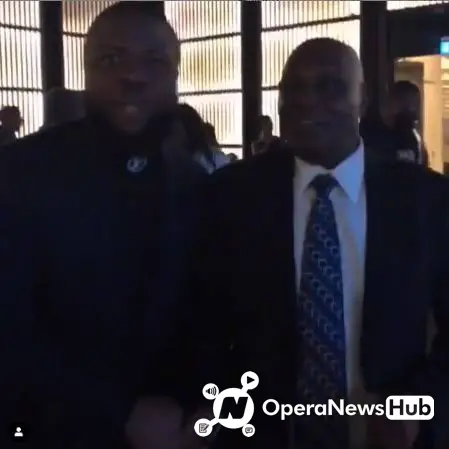 Do you think these of people should be investigated?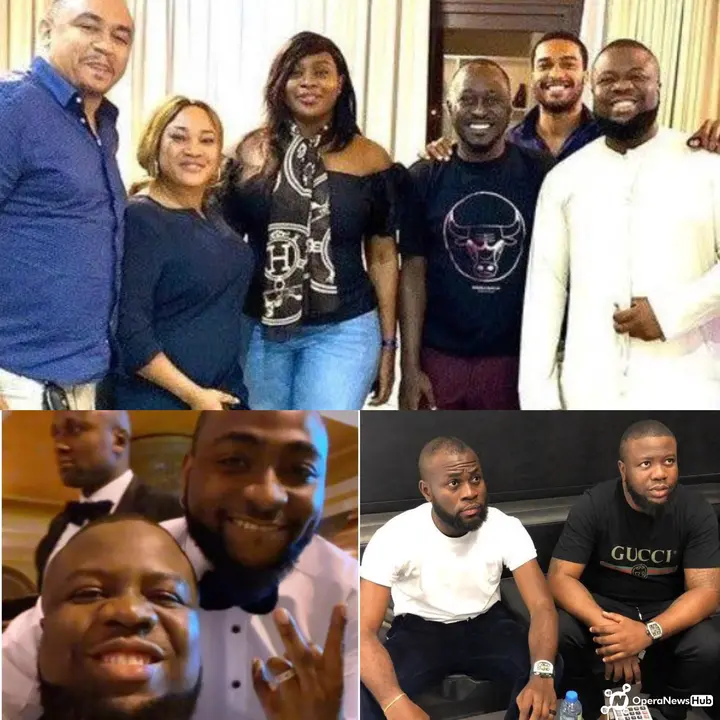 Like, Share and follow for more!
Victoria Beckham shares photos of her daughter for important reason
Victoria Beckham is one of the many women participating in the new Instagram viral campaign #WomenSupportingWomen. The movement is a way for women to embrace and encourage each other.
A glorious image of her only daughter, the nine-year-old, Harper, is posted by the former Spice Girls star.
Humble Pilot ft Nuella ; Shout (Download MP3)
 "Raising strong women is as important as supporting them," she wrote in the caption. "#HarperSeven #blackandwhitechallenge #womensupportingwomen."
The task is to upload a black and white photo of yourself, using the hashtag # WomenSupportingWomen and to thank the woman who nominated them with the hashtag # ChallengeAccepted.
While Victoria and David Beckham's works are demanding, the couple are extremely helpful parents and make sure one is always at home while the other works. 
The pair are also the parents of Brooklyn, 21, Romeo, 17 and Cruz, 15. Often on social media they love their children and share their sweet messages with their fans.
Victoria Beckham: My secret to balancing work and parenting
The fashion designer gave a sweet look at her family life in a recent Youtube interview called Victoria Beckham's secret to balancing it.
 "I think that being a mum is the most important job in the world," she said. "I love what I do professionally, and I take it very, very seriously, but there is nothing more serious than having children.
"You start with these little babies, and it's your responsibility to make sure that you are helping to bring up really good people. I try to be the best mum, I try to be the best wife, I try to be the best professional… I mean, I'm trying."
Dates For The 2021 Sanremo Has Been Revealed
Previously, we announced that the 2021 edition of Sanremo could not be held in February due to the COVID-19 pandemic. Recently , we reported it could be held a month later in March.
Now, according to reports, it has now been confirmed that the contest is due to take place from the 2nd to the 6th of March 2021. This news has been confirmed as new timetables have been released. It was announced during the announcement that Amadeus would continue collaborating with the festival.
Can Sanremo be used to pick the 2021 Eurovision Act of Italy?
Italy has yet to announce its participation in the 2021 Eurovision Song Contest. On the basis of the patterns, they usually do not officially confirm their participation in the competition later in the year (RAI confirmed their participation in the 2020 competition in October of last year).
As to whether or not the festival will again pick the 2021 Italian entry, this was not confirmed when the dates of the festival were revealed.
However, looking at past experiences of another national selection (Melodifestivalen in this case); Swedish national selections typically take place during the whole of February and the first two Saturdays of March.
It will also mean that a potential meeting of the Heads of Delegation will take place on 15 March 2021. That would then grant Italy an interval of one week if they wanted to use Sanremo to pick their entry.
However, the date of the meeting of the Heads of Delegation is still to be confirmed by the EBU.
Italy's Eurovision Song Contest
Italy was one of the seven countries that participated in the inaugural Eurovision Song Contest in 1956. Italy achieved two third places in 1958 and 1963 before their first title. Italy's first victory came in 1964 with Gigliola Cinquetti's 'Non ho l'età' in 1964, which won the Copenhagen contest with 49 points.
In 1990, Toto Cutugno became Italy's second and most recent "Insieme: 1992" winner. He won the contest with 149 points. Italy took part four more times in the 1990s, before taking part in the competition for a 13-year break from 1998 to 2010.
They returned to the competition in 2011 and have since finished in the top three on three occasions – 2nd in 2011, 3rd in 2015 and 2nd in 2019. Diodato was chosen to represent Italy in 2020 with "Fai rumore" until the competition was cancelled.
Halle Berry pulls out of transgender role following backlash
Halle Berry pulls out of transgender role following backlash
Halle Berry has pulled out of a part in an upcoming film in which after facing online criticism she was expected to play a transgender woman.
In a live interview with Instagram on Friday, the actress said she hadn't been officially cast for the part but was planning for it.
"[It's] a story in which a woman is a trans-actor, so she's a woman who has become a male. She is a character in a project I love to do, "Berry had said. She added she would like to take a "deep dive" into "that culture," presumably referring to the trans community.
Berry faced online criticism, however, after the character was misgendered several times during the interview.
Others have said transgender community members should be allowed to play transgender roles.
She issued an apology on Monday night and pulled out of the position, saying "the transgender community will definitely have a chance to tell their own stories."
She wrote: "I had the opportunity over the weekend to address my consideration of a potential role as a transgender man and I would like to apologize for those remarks.
"As a cisgender woman, I now understand that I should not have considered this role, and that the transgender community should undeniably have the opportunity to tell their own stories.
"I am grateful for the guidance and critical conversation over the past few days and will continue to listen, educate and learn from this mistake. I vow to be an ally in using my voice to promote better representation on-screen, both in front of and behind the camera."
Halle Berry's initial statement attracted the attention of the Netflix documentary's Twitter page "Disclosure: Trans Lives on Film." The show looks at Hollywood's representation of transgender people and their stories.
The account of the documentary invited Halle Berry to watch the film in order to "understand how cis actors like yourself acting in trans roles have significant offscreen cultural repercussions."
The account has thanked her for "listening and learning" after Berry 's apology.
The LGBTQ rights group GLAAD also replied by saying "We are grateful that Halle Berry has listened to and learned from transgender people's concerns. Many influential individuals will do likewise. Watching 'Disclosure' to learn about trans media coverage is a good place to start.